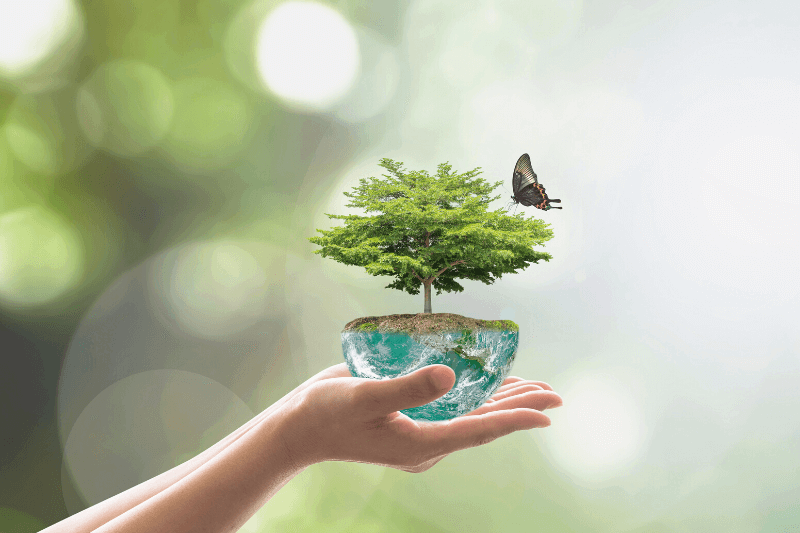 Derwent fm join The Climate Group's EP100 initiative
Derwent fm are proud to announce on World Environment Day, the bold steps we are taking on climate action by signing up to The Climate Group's business initiative on efficient energy (EP100).
Derwent are joining the EP100 project through the energy management pathway. We have committed to reduce our energy consumption by 40% through our energy management system by 2050. This is based on our 2019/20 baseline year.
Derwent fm are one of the first facilities management companies to sign up to EP100. Joining this initiative is a major step towards helping us deliver our strategy and achieve our goals.
Janice Boucher, Managing Director, Derwent Facilities Management, said: "Following our recent implementation of an energy management system and accreditation to ISO 50001, we wish to join other energy smart companies with a commitment to accelerate climate change. We are passionate about exploring energy efficient technologies and driving cultural change to reduce emissions, costs and combat climate change."
Helen Clarkson, CEO of The Climate Group, said: "We're pleased to welcome Derwent fm to EP100. Buildings account for approximately 40% of global energy demand, mainly in commerce and retail. To keep global warming below 1.5˚C, building energy renovation rates need to be double the current rate, increasing to 3% per year. The Facilities Management industry therefore has a crucial role to play in reducing emissions and tackling climate change, so we applaud Derwent fm on showing leadership in their field."
About The Climate Group
The Climate Group's mission is to accelerate climate action, their goal is for a world of no more than 1.5C global warming and greater prosperity for all. The Climate Group brings together powerful networks of businesses and governments, which shift global markets and policies towards this goal. They focus on the greatest global opportunities for change, take innovation and solutions to scale, and build ambition and pace. They are an international non-profit organization, founded in 2004, with offices in London, New Delhi and New York and part of the We Mean Business coalition. Visit TheClimateGroup.org and follow @ClimateGroup and Facebook @TheClimateGroup.
The Climate Group's global EP100 initiative brings together a growing group of energy-smart companies committed to doing more with less to improve their energy productivity. By integrating energy efficiency into business strategy, these leading companies are driving tech innovation and improving competitiveness while delivering on emissions reduction goals – inspiring others to follow their lead.
EP100 is led by The Climate Group in partnership with the Alliance to Save Energy as part of the We Mean Business coalition and is delivered in association with the World Green Building Council's Net Zero Carbon Buildings Commitment.
Visit theclimategroup.org/EP100 or follow #EP100 on Twitter.