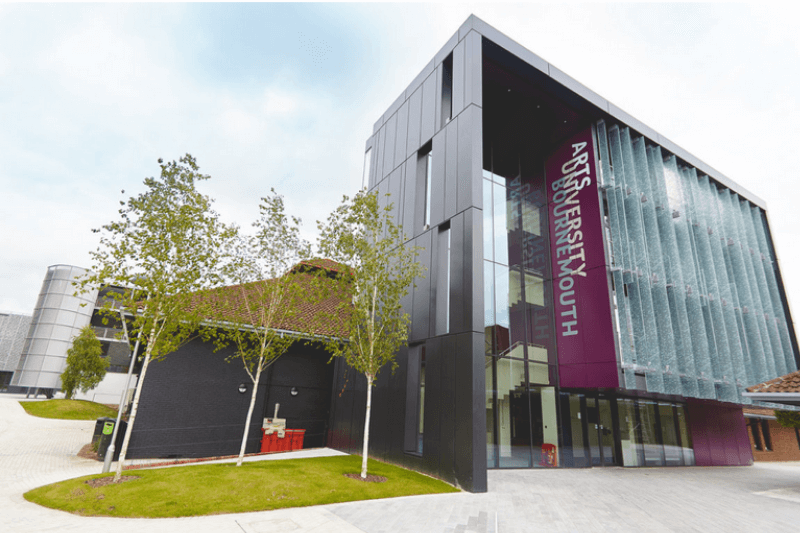 Derwent Facilities Management Ltd has won a five-year contract to deliver a total facilities management contract to Arts University Bournemouth (AUB).
The contract covers the entire AUB campus comprising 19 buildings and grounds, including Madeira Road halls of residence which hosts 378 students and the new campus halls of residence which are currently under construction and will host 299 students when completed.
The contract has been awarded for five years with an option to extend for a further two years and is worth over £8 million over the course of the five years. Derwent fm will provide a full facilities management service including cleaning, security, grounds maintenance, pest control, M&E services, planned preventative maintenance, as well as look after students in their halls of residence offering a range of student activities and support services.
Janice Boucher, Managing Director at Derwent Facilities Management Ltd, said: "We are delighted to win this contract at Arts University Bournemouth which builds on the successful relationship we have built with AUB whilst managing Madeira Road halls of residence. We look forward to continuing our partnership with them."
About Arts University Bournemouth
Arts University Bournemouth was first established in 1885 as a specialist art institution, and is now a leading University, offering high quality specialist education in art, design, media and performance across the creative industries.
Arts University Bournemouth is a top 50 UK university according to The Complete University Guide 2021 and The Sunday Times Good University Guide, which ranks the institution as an arts university sector leader in areas of teaching quality, student experience, graduate prospects and degree completion.
Arts University Bournemouth is currently the UK's number one specialist university for employability, according to The Times Higher Education's Teaching Excellence Framework (TEF) Metrics ranking.*
93.5% of Arts University Bournemouth graduates are in work or further study after completion of their studies at undergraduate level.**
AUB is a top 20 UK university for overall student satisfaction, with Dance, Visual Effects, Creative Writing and Dance courses all   100% for student satisfaction.***
* The 2017 TEF Metrics ranking compiled by Times Higher Education.
** Graduate Outcomes Survey, conducted by the Higher Education Statistics Agency (HESA)
 ***According to the National Student Survey (NSS) 2020.