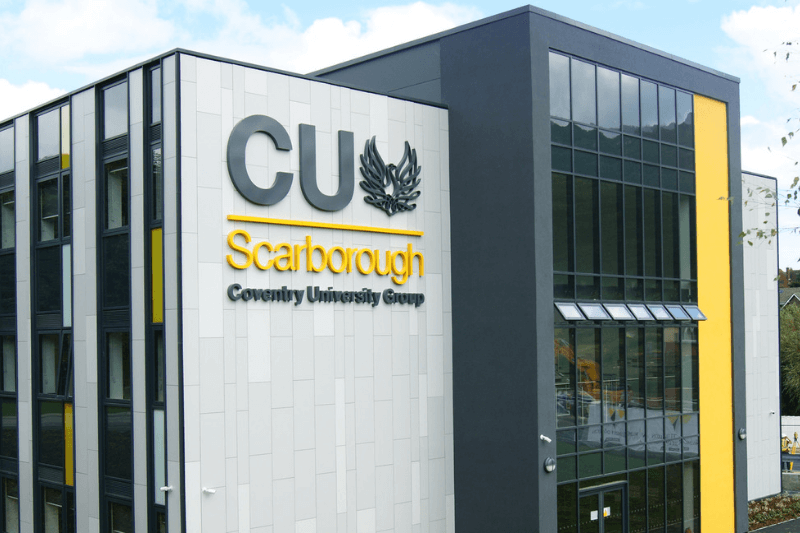 Derwent Facilities Management win FM contract at Coventry University's Scarborough campus
Derwent fm are delighted to announce that they have been appointed preferred bidder by Coventry University for delivery of Facilities Management services at their campus in Scarborough.
Derwent  will provide a diverse range of services as part of this 3 year contract including; 24/7 reactive maintenance, fire alarm and lift servicing along with fabric maintenance works. As well as cleaning, washroom and waste management services.
Neal Grant, head of business development, at Derwent fm said "We are thrilled to be selected by Coventry University Scarborough for this exciting opportunity. Given our roots in Yorkshire, we are particularly pleased to further cement our status in the region and to be doing so with such a reputable and forward thinking partner as Coventry University fits our vision for the future of the business".
About CU Scarborough
The state-of-the-art £14m campus at Scarborough was opened in 2016. Students at the campus have access to all the facilities they need to support their studies and enjoy a positive student experience. Facilities at the site include: Social space, café, clinical skills lab, mock law courts, cyber lab, study rooms, library and much more. The campus currently delivers teaching to 750 students with this number projected to rise to 1300 by 2022 and is providing relevant and much-needed graduates to the Yorkshire coast region.
To keep up to date with all our news you can follow us on LinkedIn or Twitter
If you'd like to learn more about our total facilities management services why not download our latest brochure