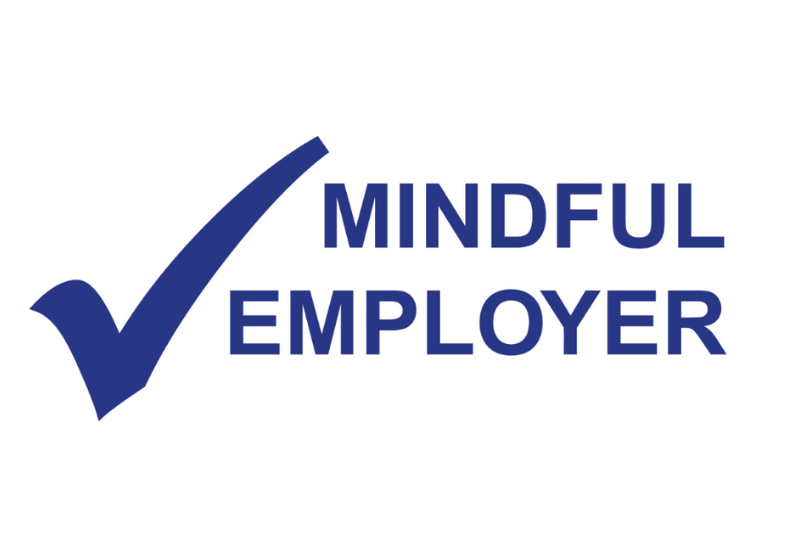 Alexandra Greenwood, Head of People and Culture at Derwent fm talks about our work with Mindful Employer
Being in Derwent for six months now, I have been amazed by the genuine focus on Mental Health for both our students we provide a service to but also for our colleagues. In my previous company, I work closely with Mindful Employer to raise awareness of mental health and I could see the added value this brought. Therefore the decision to engage with Mindful Employer within in Derwent fm was an easy decision. Being part of Mindful Employer provides added support for employers where they offer excellent support guides and training workshops to develop leaders on mental health within the workplace.
At Derwent we want to ensure there is a culture where our colleagues can talk openly about mental health to ensure that we are supporting them as much as we can. Being part of Mindful Employer is a visible  recognition and commitment we have to mental health. Mindful Employer brings supports to us as an organisation to gain better understanding of how to support our workforce.
It goes without saying that if you feel supported and recognised for the good you do, the more positive your work ethic there will be. Being part of Mindful Employer is just one part of how we at Derwent FM are looking to raise awareness of mental health, we are doing much more.
Earlier this year, we announced our Charity of the Year being Student Minds and we have been raising money for them by doing lots of different activities across the UK. You would have also seen the amazing cycle challenge that took place going from London to Paris in 24 hours.
Student Minds have also kindly ran a number of different workshops for our colleagues to educate us more about mental health, where 50 colleagues attended these. We have also trained a further 25 colleagues this year to be Mental Health First Aiders. Derwent fm are now looking to invest in training four instructors on Mental Health First Aid England. This will allows us to run more workshops internally for our colleagues to educate and raise awareness.
About Mindful Employer
Established in 2004, Mindful Employer is a UK wide initiative run by Devon Partnership NHS Trust. Providing employers with easier access to professional Workplace Mental Health training, information and support, the initiative aims to help empower employers to take a lead in supporting the mental wellbeing of their staff. By signing the 'Charter for Employer Positive About Mental Health', Derwent Facilities Management have made a public statement of our desire to support the mental health of our staff across the organisation.