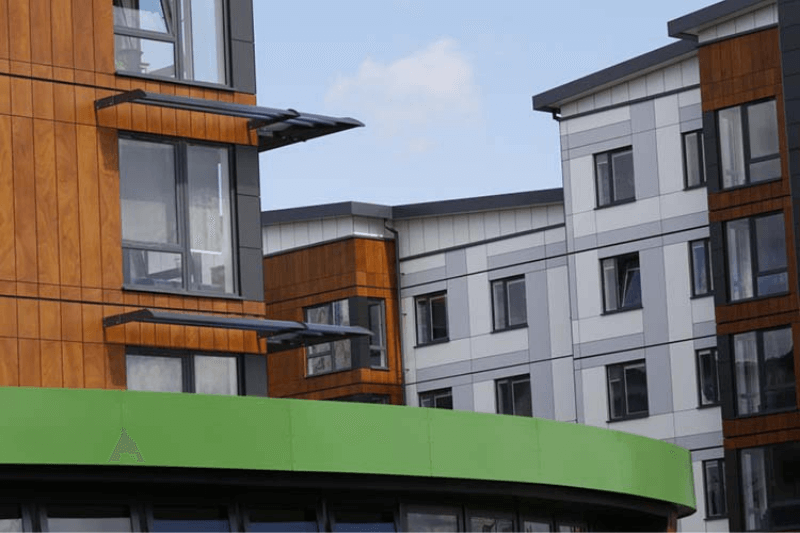 This week sees Derwent fm celebrating 5 years since they opened the doors to the University of Hertfordshire's students for the first time under the banner of [email protected]
The anniversary allows us to recognise all the hard work and the true partnership that has been forged between the University of Hertfordshire, Derwent fm and [email protected]
Our aligned vision and strategy is to create an experience for all students that helps them succeed both personally and academically by listening and anticipating their needs. This is delivered by having a 'student first' approach and exemplary health and safety. Together with our partners we play a key role in transforming the lives of the student who live with us.
We are proud to say that the accommodation is low carbon and energy efficient (BREEAM outstanding) with on-site heat and power generation. Collectively we have worked together to create what is an award winning accommodation, with 3 national and international awards including highly commended in the Student Accommodation awards in the University Halls of the Year category, Silver award in the Partnership Awards which celebrates the best international public/private sector projects in the Best Operational Award category and Best Student Housing in the CUBO (College and University Business Offices) awards.
Other proud moments have included responding to student feedback by providing some super newly refurbished spaces in the Oval, Maclean and Bellingham common rooms. Over the five years we've unblocked 6,157 sinks and drains, fixed 10,344 light bulbs, distributed 6,490 bed packs, processed 122,000 parcels and looked after 18,600 students!
And we've had some great feedback from our residents too:
"Best accommodation ever! Had the best first year"
"Love the campus"
"The staff are so helpful"
We look forward to the next five years of this great partnership.
To keep up to date with all our news you can follow us on LinkedIn or Twitter
If you'd like to learn more about our total facilities management services why not download our latest brochure