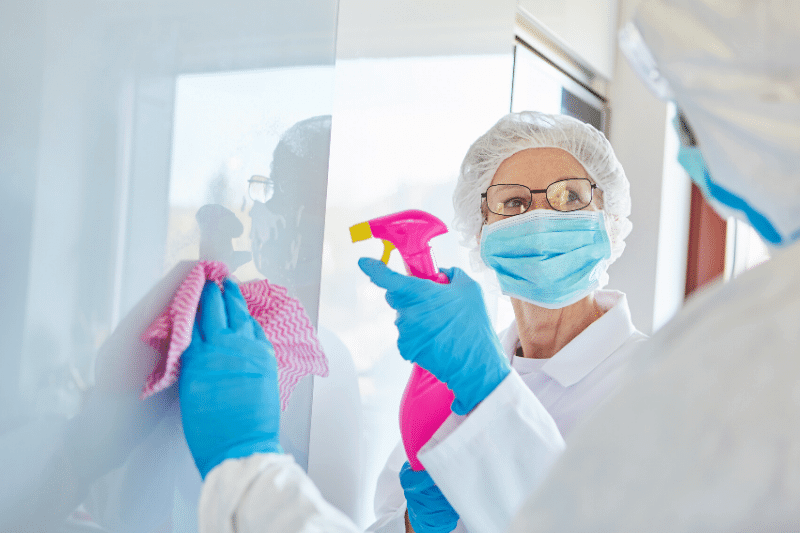 Fingers crossed we'll soon be able to return to some sort of normality, although most would agree it's going to be with lots of sensible restrictions in place for some time to come.
Once we have further guidance from the government, businesses will be able to start properly planning to re-open of their factories, shops, warehouses and offices and welcome their colleagues back to the workplace.
It goes without saying that your staff will want to feel it is safe to return to their normal place of work and that you, as their employer, are taking their safety and wellbeing seriously.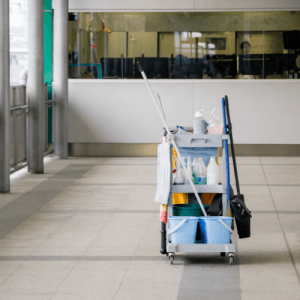 One obvious way of reassuring staff is making sure your premises have undergone a precautionary deep clean. Teams will feel reassured knowing you have invested in professional cleaning and that the risk of the virus has been significantly minimised. Of course, there are many other things you will need to think about such as: How you will maintain social distancing? What is your stance on face masks? Should you stagger start/finish times? etc. However, a precautionary deep clean is a great way of reassuring your colleagues that you are leaving nothing to chance.
Derwent fm provide cleaning services throughout the UK to a range of clients in various sectors including education, local authorities, retail, logistics and corporate office space. Deep cleaning is core requirement of nearly all our contracts, so we are very experienced in delivering an excellent cleaning service.
We know COVID-19 is an unprecedented national challenge. We as a business have put our clients and staff at the heart of our response, with specialist equipment, training and support provided for our teams. We have put in place special measures to our cleaning regimes to ensure that buildings are suitably prepared for staff occupation. We are already providing support and cleaning/decontamination services at several sites on a precautionary basis and are providing containment measures for one client.
You can be confident that all our cleaning is carried out in accordance with the latest government guidelines and, as members of the British Institute of Cleaning Science (BICSc), we adhere to extremely high cleaning standards.
If you would like more information about our COVID-19 reactive cleaning services, please download our information leaflet here or take a look at our COVID-19 reactive cleaning services FAQs here.
If you'd like to book a precautionary deep clean please email your requirements to [email protected] or call 0113 531 1000