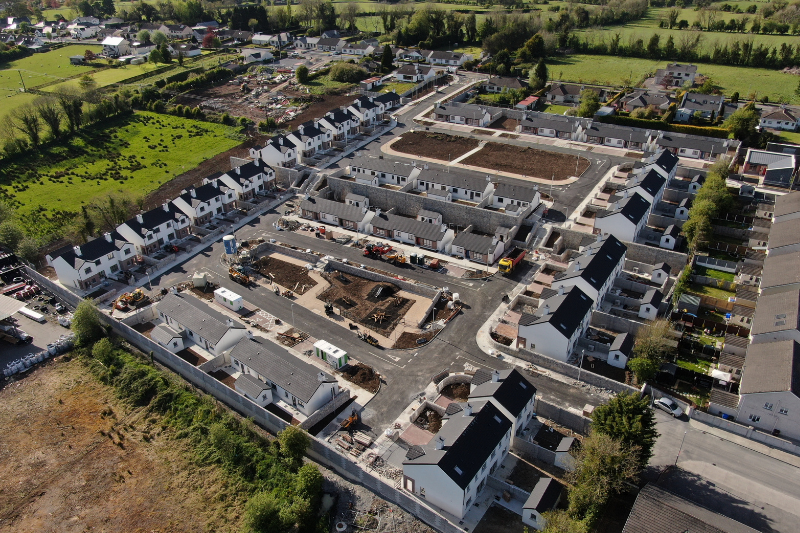 The TORC Housing Partnership is delighted to announce that it has reached a significant milestone on the second phase of the Government's PPP Programme to deliver around 1500 new homes in Ireland.
This project is the second bundle of the Government's investment programme into social housing, built in the counties of Cork, Kildare, Clare, Galway, Waterford and Roscommon.
The TORC Housing Partnership is a consortium led by Equitix who, together with Kajima Partnerships, are the lead developers and long-term majority investors in the project. The construction works are being delivered by a joint venture between JJ Rhatigan & Co. and the Spanish firm Obrascon Huarte Lain S.A (OHL). Upon completion of construction on each site, facilities management services will be provided by Derwent fm for a 25-year service period. Tuath will provide tenancy management services during this period.
Well done to the Construction Joint Venture team of JJ Rhatigan & Co. and OHL who handed over 28 units, out of a total of 53 units, for Roscommon, as part of the PPP Social Housing Bundle 2 Programme.
Roscommon is one of the eight sites in PPP Bundle 2, with the Department of Housing, Local Government and Heritage as the approving Authority, Cork County Council as sponsoring agency and lead Authority, and the National Development Finance Agency (NDFA) acting as financial advisor, procuring authority and project manager.
The Roscommon scheme comprises a mix of two and three bedroomed properties that have been allocated to families and individuals on the Council's social housing list.